Update: The Jane Pauley interview with comedian Gid Pool that aired on the TODAY Show can be found here.
Below you will find a YouTube promo video clip featuring segments of the Jane Pauley interview with Killer Stand-up comedian Gid Pool for the "Your Life Calling" segment which will air on the TODAY Show on May 31 (This has changed from the date in the promo video below).

"Your Life Calling" With Jane Pauley is sponsored and produced by AARP.
The interview and Gid's stand-up comedy performance was filmed at McCurdy's Comedy Theater in Sarasota, Florida on April 20:
Here's a video about Jane Pauley, Your Life Calling and features comedian Gid Pool:
I have an interview scheduled very soon with Gid to find out all the "juicy details" about what actually happened during his interview with Jane Pauley and his performance later that evening.
If you want to find out more about Gid Pool and how he got started in stand-up comedy at the young age of 61:
Killer Stand-up Comedian Gid Pool
Note: There is an audio interview that I did with Gid on that page as well when his TV show journey first began.
Needless to say I am very excited for Gid because I believe that his appearance on the TODAY Show will be a pivotal event in his stand-up comedy career.
And it doesn't hurt that Gid is also a Killer Stand-up disciple! 🙂
I should probably also mention that the "Your Life Calling" segment on the TODAY Show is currently scheduled to air between 8:30 am and 9:00 am on May 31, 2012 in case you want to catch it live or DVR it for later viewing.
So here's what I would tell anyone who is looking to become a comedian:
If a 67 year old senior citizen like comedian Gid Pool can do it…
Well, what are you waiting for?
Please share this page on Facebook or Twitter. It might just provide inspiration for those who want to take a shot at stand-up comedy — no matter how old or young they may be. 🙂
Links to all articles on this blog about Gid can be found below.
Gid Pool's website: http://gidpool.com
---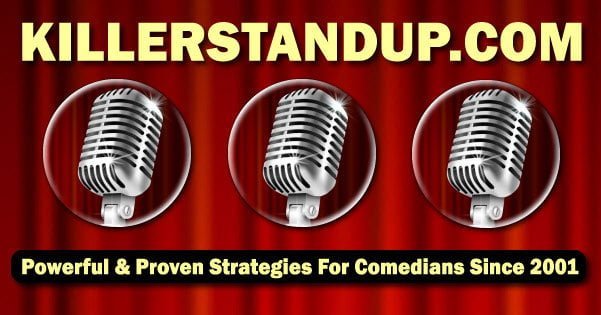 Do your friends think you're funny? Have you thought seriously about becoming a pro comedian? If that describes you, you might want to take a very close look at what this website has to offer that can dramatically improve your chances of success.
---