Below you will find my third interview with Killer Stand-up comedian Gid Pool who will be appearing on the TODAY Show on May 31, 2012 (the third and hopefully last schedule change).
Gid is being featured in the "Your Life Calling" with Jane Pauley segment which is sponsored and produced by AARP.
This interview focuses on his final filming session for the TV show (filmed on April 20) which involved his interview with Jane Pauley and his stand-up comedy performance later that evening at McCurdy's Comedy Theater in Sarasota, Florida.

For those comedians who are working towards TV appearances with their stand-up comedy, pay close attention to the preparation required to film Gid's stand-up comedy act for presentation on TV – there's more involved than meets the eye for sure:
Steve Roye Interview With Comedian Gid Pool (15 Minutes)
[audio: http://realfirststeps.com/audio/gidpool-3.mp3]
Promo Video For Gid's Segment on "Your Life Calling" with Jane Pauley
While I can't say for certain what will happen once Gid's segment airs on the TODAY Show, here's what I am willing to predict:
I suspect that there will be a flurry of media interest in Gid. I say that because there already has been and the show hasn't even made it to TV yet.
I also suspect that there will be inquiries from talent buyers and agents who will want to book Gid for bigger shows, especially senior related events and functions.
And it wouldn't surprise me if Gid ended up on a late night talk show like The Tonight Show with Jay Leno.
I will definitely try to get another interview with Gid in a month or two to see just how dramatically this TV show appearance affected his stand-up comedy career.
All I can say for sure is that getting featured in a program like "Your Life Calling" on the TODAY Show can certainly be considered a big break for Killer Stand-up comedian Gid Pool.
Gid's website is at: http://www.gidpool.com.
Links to previous interviews with Gid can be found below.
---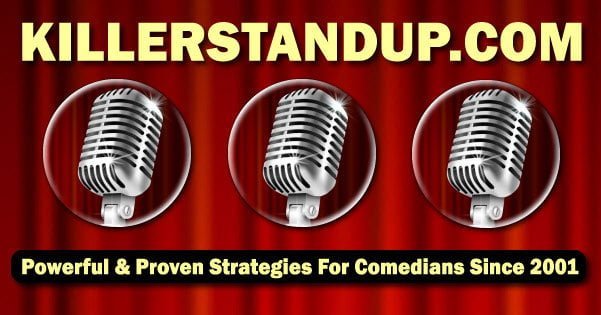 Do your friends think you're funny? Have you thought seriously about becoming a pro comedian? If that describes you, you might want to take a very close look at what this website has to offer that can dramatically improve your chances of success.
---