One of the things that I try to do when the opportunity presents is to interview Killer Stand-up customers who are making strides in stand-up comedy.
Such is the case with comedian Bobby Friske (pronounced frisky), who started out as a phone coaching client in 2009, then he immediately got his hands on my course.
Long story short:
Bobby made some great improvements in a very short period of time and is one of several of my customers who has provided before and after videos of his act to demonstrate his progress (click here to check out the before and after videos).
Below you will find YouTube videos that have my latest interview with comedian Bobby Friske, that cover a range of topics including:
The importance of networking as a comedian
How he was able to make progress in a competitive stand-up comedy club market
Issues he sees other comedians have that hold them back
Why you need comedy skills outside simply being a stand-up comedian
And a whole lot more is revealed in this candid interview
All I know is this:
Within 6 months of getting his hands on my course he had comedy clubs calling him for gigs.
So I believe what he has to say has value to those looking to jump into stand-up comedy and don't want to wait for results.
He has been working as a feature act for awhile now, even though he started stand-up comedy by "accident" just 3 years ago.
I suspect it won't be long before Bobby is headlining frequently.
Here are the YouTube interview segments with comedian Bobby Friske:
1: How I Got Started In Stand-up Comedy

2: Why Networking Skills Are Critical As A Comedian

3: Some Valuable Advice For New Comedians

4: What I See Other Comedians Do That Hold Them Back

5: Why Improv And Other Skills Are Vital For Bigger Opportunities As A Comedian

6: Secrets For My Progress As A Comedian In The Comedy Club Market

7: More Stand-up Comedy Tips For Comedians

I want to take this opportunity to personally thank comedian Bobby Friske for taking the time for an interview that I believe will provide new comedians some valuable insight on what it takes to succeed as a a comedian.
Bobby's website is at: http://www.bobbyfriske.com.
---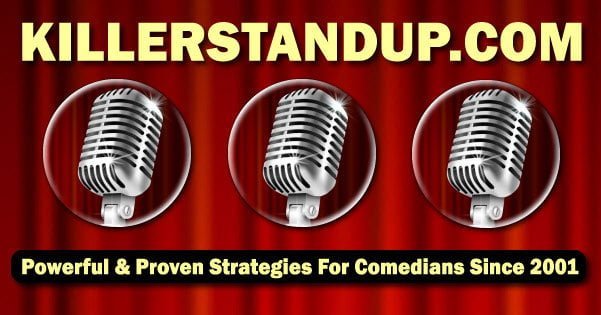 Do your friends think you're funny? Have you thought seriously about becoming a pro comedian? If that describes you, you might want to take a very close look at what this website has to offer that can dramatically improve your chances of success.
---