On a fairly regular basis I get emails like this:
Steve,
I found your course for comedians and I have a question for you.
I don't have any desire to pursue the path of becoming a professional stage comedian, but I would like to better develop my wit and sense of humor for social situations, parties and the like.
Would taking your course for comedians be of benefit to me?
The answer to this question may surprise you because…
I feel that while trying to apply stand-up comedy techniques to be funnier in social situations may certainly have some benefit, but it is probably not the best (or most efficient) approach to get from point A to point B.
Let me start with this:
Every adult already has all the "comedy talent" they are going to have. There is no course, class, technique or method that can give someone more comedy talent than they already possess.
Can individuals develop and better apply the comedy talent that they already have? Absolutely.
However, I don't think that trying to learn techniques designed for use in a general audience type of performing environment is the ideal solution for developing one's comedy talent for use primarily for social situations.
Here's why I say that:
Comedians develop a stand-up comedy act that they can use over and over again for a variety of audiences.
Subsequently, stand-up comedy offers the "appearance" of spontaneity but in reality tends to be less spontaneous or "reactive" in nature and more structured and deliberate.
On the other hand, using one's comedy talent and wit effectively in social situations, events, parties etc. tends to be far more "reactive" in nature, capitalizing on the spontaneous interactions between one or more people in a far less structured communication environment than performing on a stage.
This is one of the reasons why I recommend that folks who want to develop and enhance their comedy talent for social situations look into a resource like Matterson's How To Be Funny Course.
This course also provides a far more focused and cost effective approach to developing one's sense of humor for social situations than going the route of learning how to be a comedian (which involves a much more expansive knowledge base in my professional opinion).
Don't get me wrong – the comedy mechanics that are used to generate laughter are the same in every environment, whether on stage or off stage (punchline structure, body language influence, etc.) and my online course for comedians capitalizes on these similarities.
However, the audience dynamics (among many other critical performing aspects) are usually strikingly different for on stage performances vs. off stage interactions with people on a more personal level.
One of the things that I appreciate about Matterson's course is that it identifies specific stand-up comedy aspects that do apply in social situations and combines them with numerous additional methods and strategies for maximizing an individual's comedy power in social environments.
So for those who are looking to further develop their comedy talent specifically for social situations, that's the best recommendation I can make.
---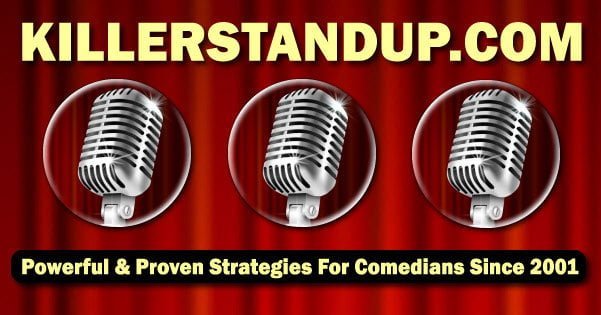 Do your friends think you're funny? Have you thought seriously about becoming a pro comedian? If that describes you, you might want to take a very close look at what this website has to offer that can dramatically improve your chances of success.
---