Just released! Punchline Secrets - A Comprehensive Guide For Comedians & Speaking Pros - Click Here.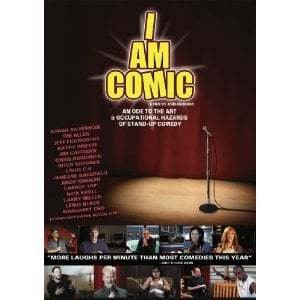 About I Am Comic

If you really want to see "behind the curtain" when it comes to finding out what stand-up comedy is really all about…
You MUST see I Am Comic directed by Jordan Brady.
This amazing film features dozens of stand-up comedy stars like Tim Allen, Sara Silverman, Jeff Foxworthy, Jim Gaffigan, Kathy Griffin, Tommy Davidson and many more!
I should also mention that myself (Steve Roye) and my Comedy Evaluator Pro software are also featured in this film (much to my surprise).
Continue reading →