Just released! Punchline Secrets - A Comprehensive Guide For Comedians & Speaking Pros - Click Here.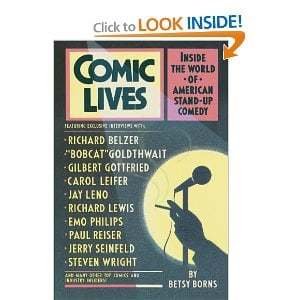 For anyone who is looking for stand-up comedy resources, there is one book that I consider a must read — especially for new comedians — that doesn't fall into that category.
The name of the book is Comic Lives by Betsy Borns.
While the book is a bit dated (originally published in 1987), you simply won't find a better resource for discovering what the world of stand-up comedy is really all about.
Continue reading →