I was recently interviewed by professional comedian John Branyan focusing on information of interest to talented individuals who are new to stand-up comedy and are trying to learn how to be a comedian.
This interview is provided to expose an alternative approach to the traditional stand-up comedy methodologies.
The entire interview is provided in these 4 YouTube video clip segments provided below.
Note: For much more in depth and detailed information, I recommend that you check out the Stand-up Comedy Secrets For Beginners downloadable audio series.
Getting Started In Stand-up Comedy Part 1
---
---
Getting Started In Stand-up Comedy Part 2
Getting Started In Stand-up Comedy Part 3
Getting Started In Stand-up Comedy Part 4
As I mentioned in the interview, if you are trying to figure out how to be a comedian and you don't want to wait many months or even years to get the big laughs on stage…
I recommend that you review at least the 5 free stand-up comedy lesson available to you now at KillerStandup.com.
---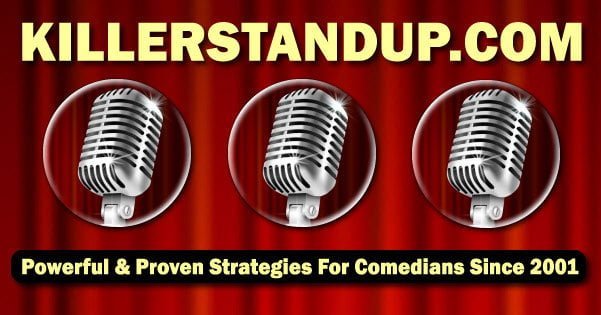 Do your friends think you're funny? Have you thought seriously about becoming a pro comedian? If that describes you, you might want to take a very close look at what this website has to offer that can dramatically improve your chances of success.
---
The 3 Most Viewed Articles In The Last Hour:
7 Questions To Ask Comedy Club Open Mic Comedians

If you know what questions to ask, open mic comedians can be a great resource of information. This article provides 7 questions you can ask to get the important information you need starting out as a comedian.

Are You Funny Enough To Be A Comedian?

The short answer to the question is that most people are funny enough to do well at stand-up comedy. So where's the disconnect? This article that identifies some of the primary issues that people have when it comes to being funny enough to be a comedian.

Still Trying To Figure Out How To "Write" Punchlines Out Of Thin Air? Now That's Funny…

Punchlines are a comedian's lifeblood. So, how do you write them? This article bluntly describes the major obstacles that can be encountered when trying to learn how to "write" punchlines for stand-up comedy material in the usual and ineffective literary fashion.
---