I have discovered a killer "off the shelf" resource for those who are interested in developing "corporate" comedy material, if you can grasp this core principle:
The mechanics of laughter are exactly the SAME whether it be on the stand-up comedy stage or if you are giving a speech.
If you have read my system, you also know that…
These same laughter mechanics apply whether you are doing "edgy" material or clean material.

The reason that I'm telling you this is because the resource I am going to share with you is a website geared towards public speaking and not specifically stand-up comedy.
---
---
BUT…
Don't let that stop you from checking it out because I know what's available there – and it is PERFECT for comedians who want to perform stand-up comedy outside the comedy club market (and get paid well if that is appealing):
http://killerstandup.com/amazing.php
Here's what's on that site that you should pay really close attention to:
There are literally hundreds of jokes, comedy routines and topical humor items you can use now in a corporate type comedy routine.
These are in the HUMOR section of the site.
In other words…
This is "ready made–ready to use" comedy material that is available for you to use and adapt to your own delivery style now.
Most folks should be able to easily gather and adapt 10-20 minutes of clean, corporate ready comedy material from what is offered there – material that can also be used in the comedy club arena if that appeals to you.
NOTE: I won't say all of it is adaptable – it depends on your style, passion level for the material and other factors. But I believe it's worth a hard look.
Snag what you can and use it to expand your current arsenal of comedy material – even if it's only a few minutes of material.
Oh and one last important tidbit…
Pay close attention to the marketing information provided for speakers there. Comedians who are working in or headed towards the corporate comedy market will appreciate what is offered there:
http://killerstandup.com/amazing.php
---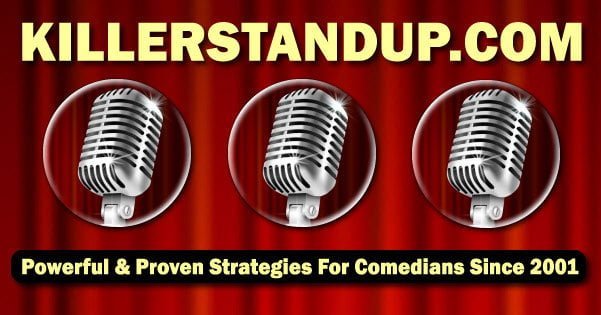 Do your friends think you're funny? Have you thought seriously about becoming a pro comedian? If that describes you, you might want to take a very close look at what this website has to offer that can dramatically improve your chances of success.